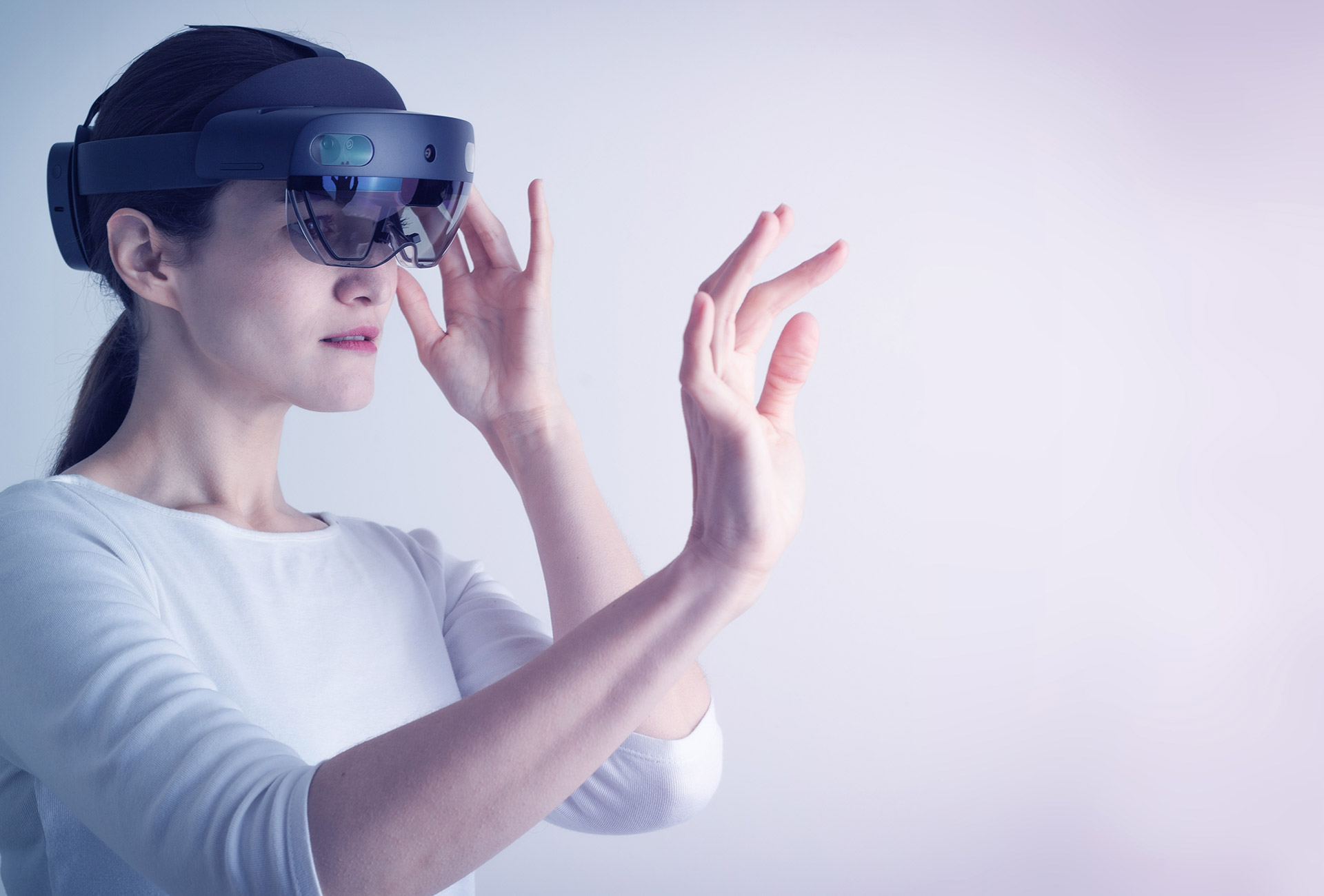 Understand everything at a glance
The mixed reality solution dimeo enables
training on the use of a machine
to be accelerated.
In real situations and regardless of experience,
the learner follows a training course
that is structured around hologram projections,
the viewing of photos, videos,
pictograms, plans or texts.
It's simple, intuitive and effective.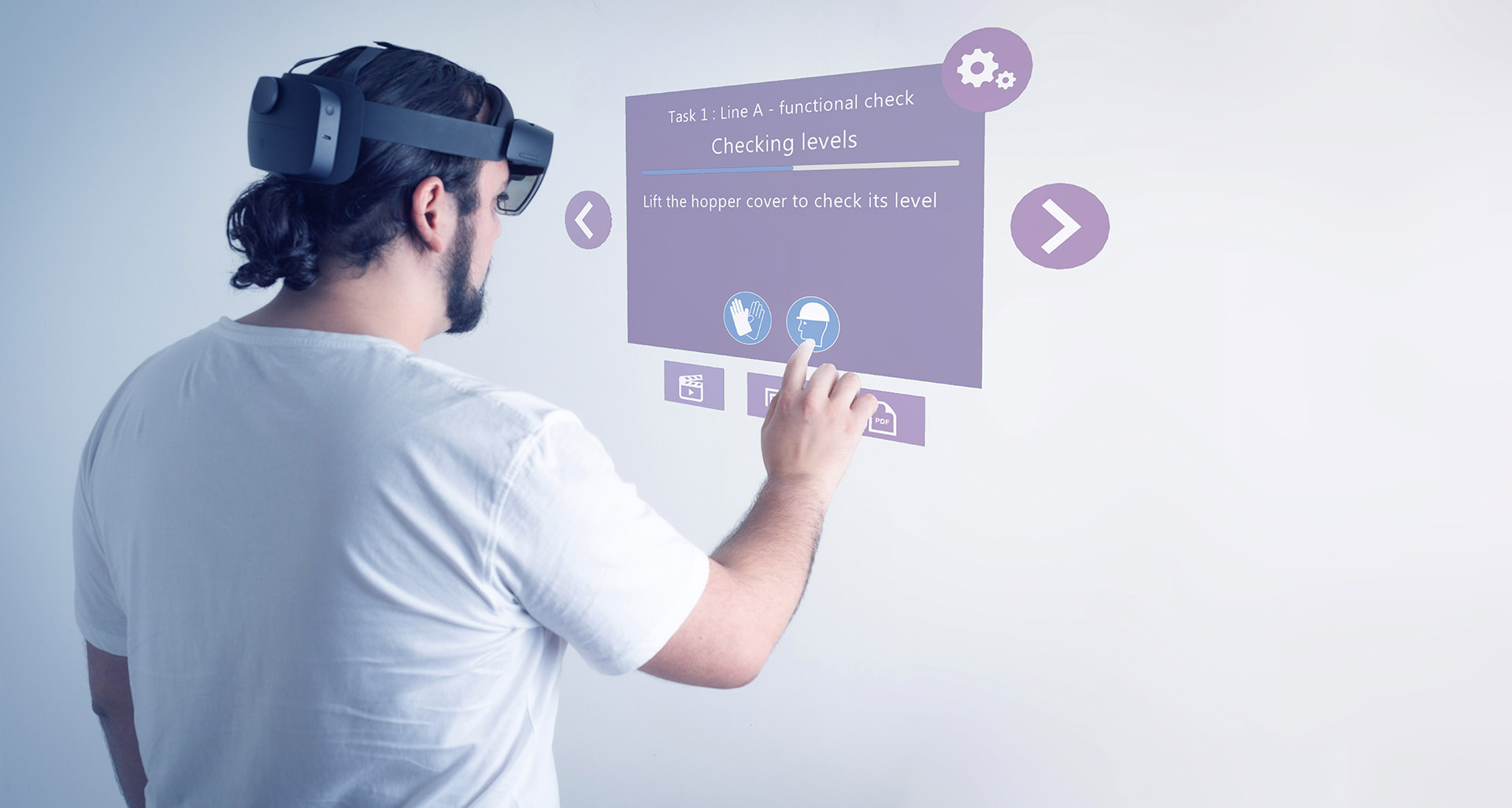 Functionalities
Non-linear training
Non-linear learning stages
Choice of alternatives
Pausing and resuming a module
Users can pause a module atany time and resume later
Numerous import formats
More than 50 compatible 3D object formats, including SolidWorks, AutoCAD, Catia
Off line mode
An application which works in offline mode, specially designed for production workshops, storage warehouses
Multiple users
Multi-user application, statistics per learner
Sharing module
Possibility of sharing modules with other remote sites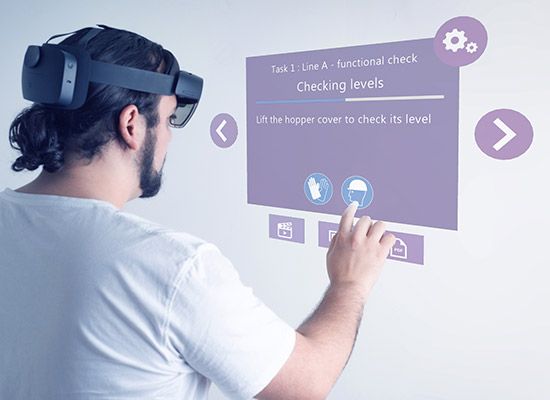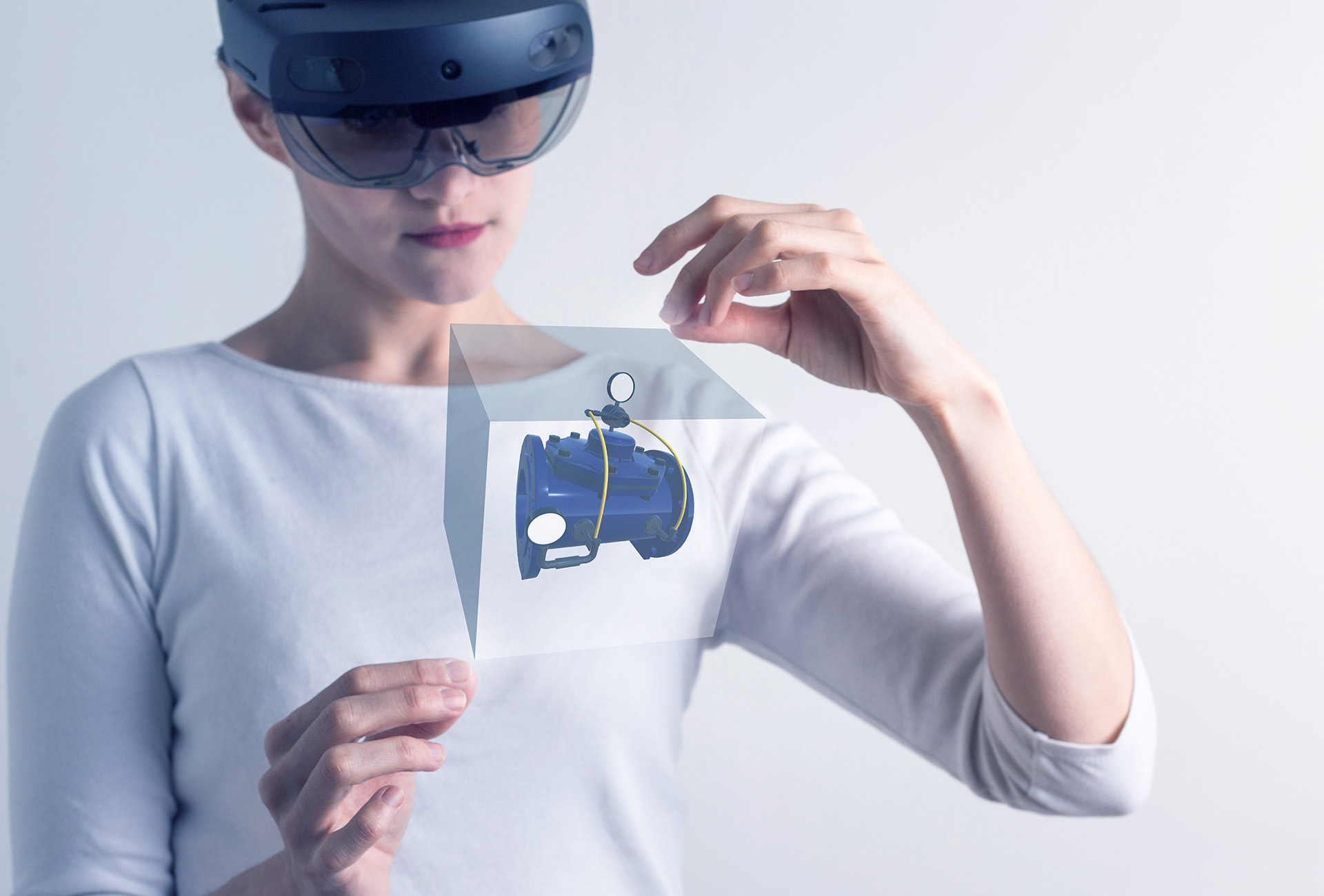 Process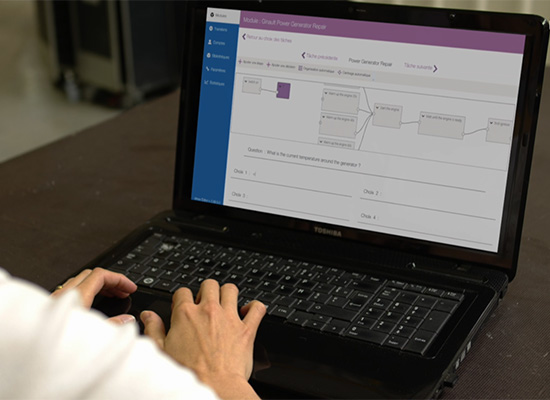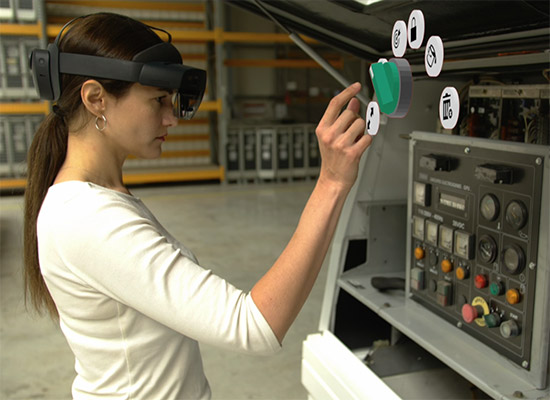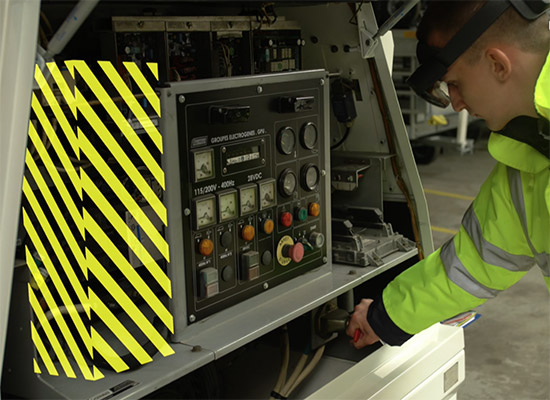 dimeo editor
dimeo player for admin
dimeo player for learner
Easily design and manage learning modules.
Manage user accounts and assign modules to them.
Deploy modules on HoloLens 2 through USB or network.
Add 3D objects in the real world, and modify the size, orientation and color of this objects.
Handle all items to place them at the right place.
On each step, place a target to guide the learner to the right real or 3D subset.
Learn by going through the training module.
Navigate by natural gestures, voice commands or eye tracking.
Pause the learning module and resume it at any time.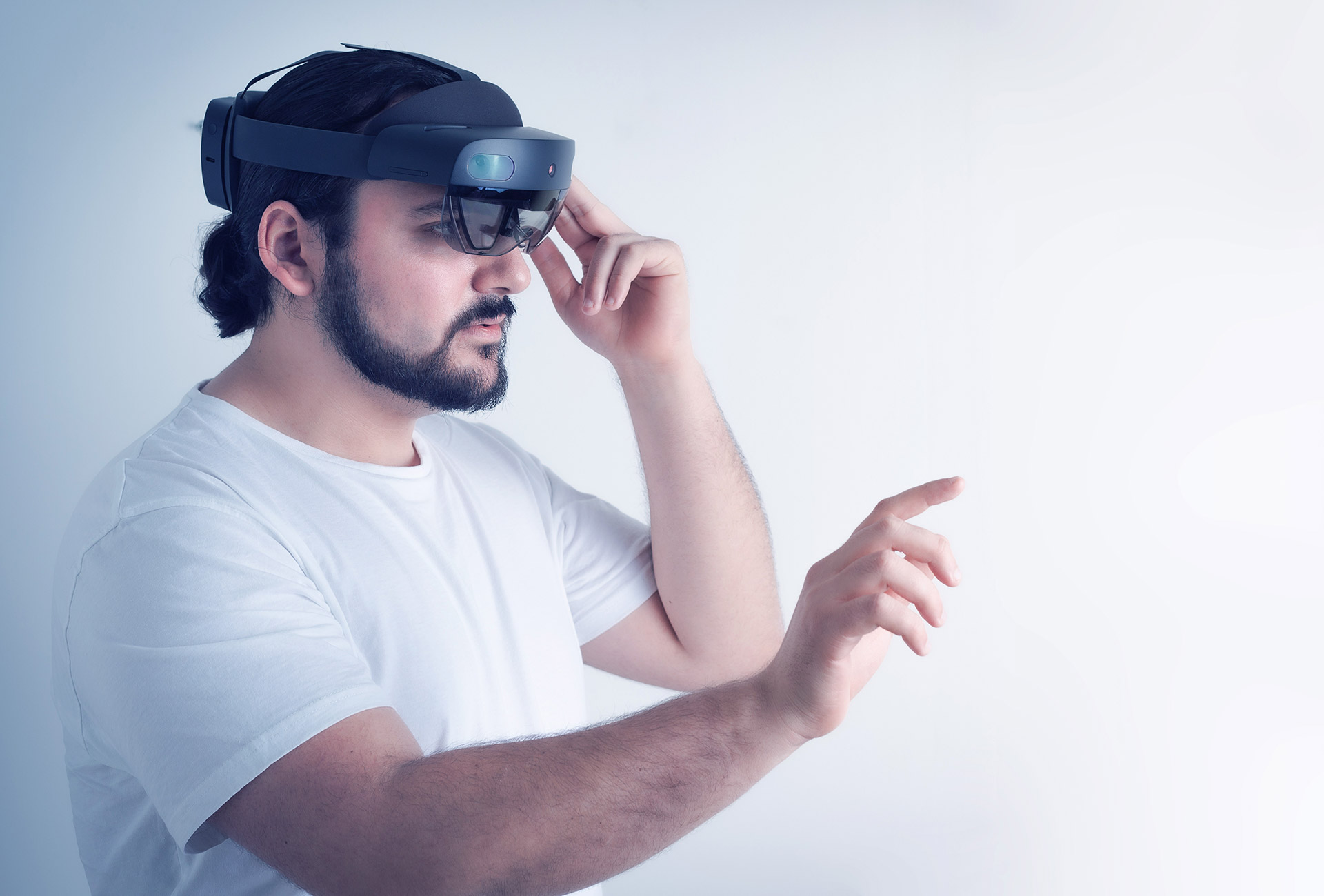 Try it